So now I shall post the pictures I took of it before the owl picked it up.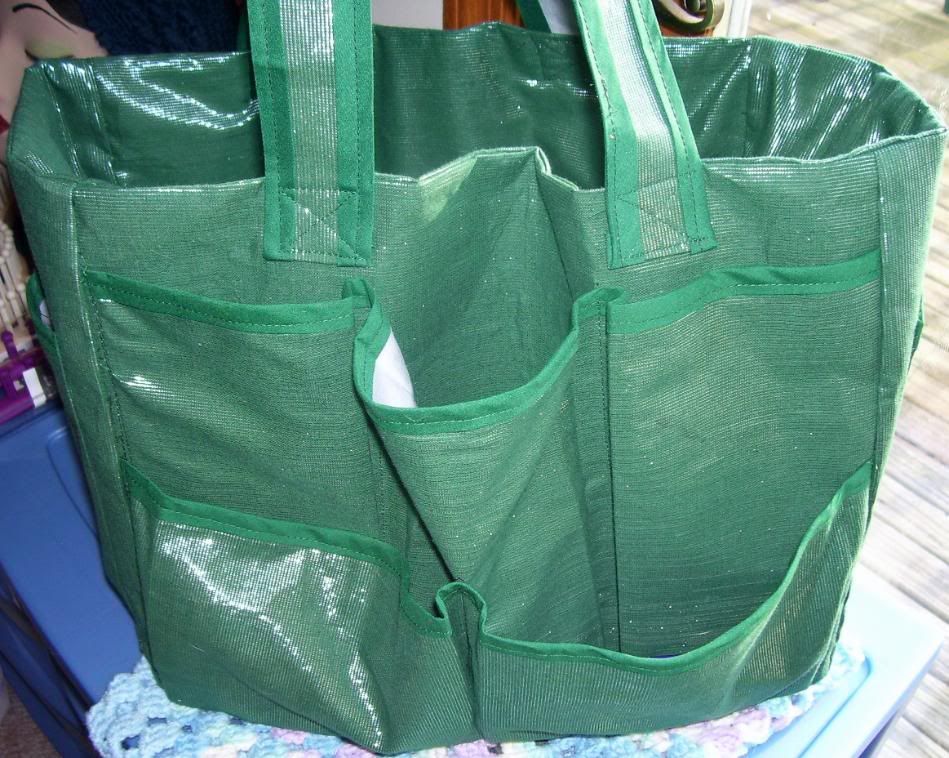 A simple bag with a total of 14 pockets on it.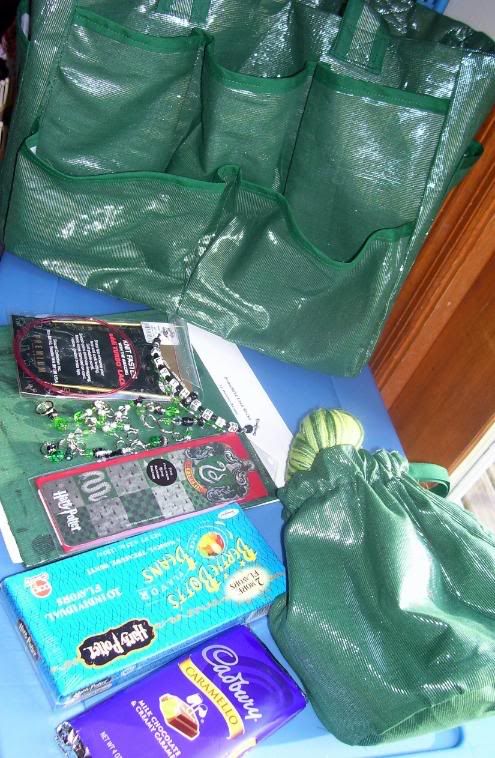 With all its goodies spilled out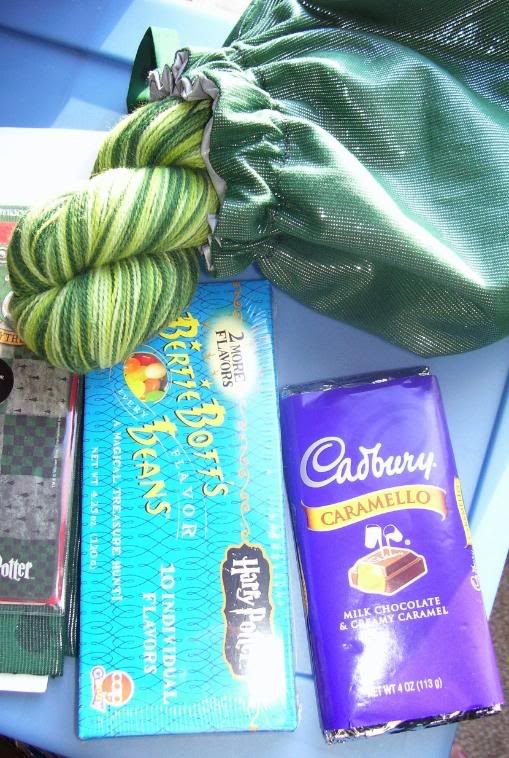 A little bag, just big enough for a sock project and I think I see some yarn in there. And of course to keep the nerves in check while knitting a bit of chocolate and candy.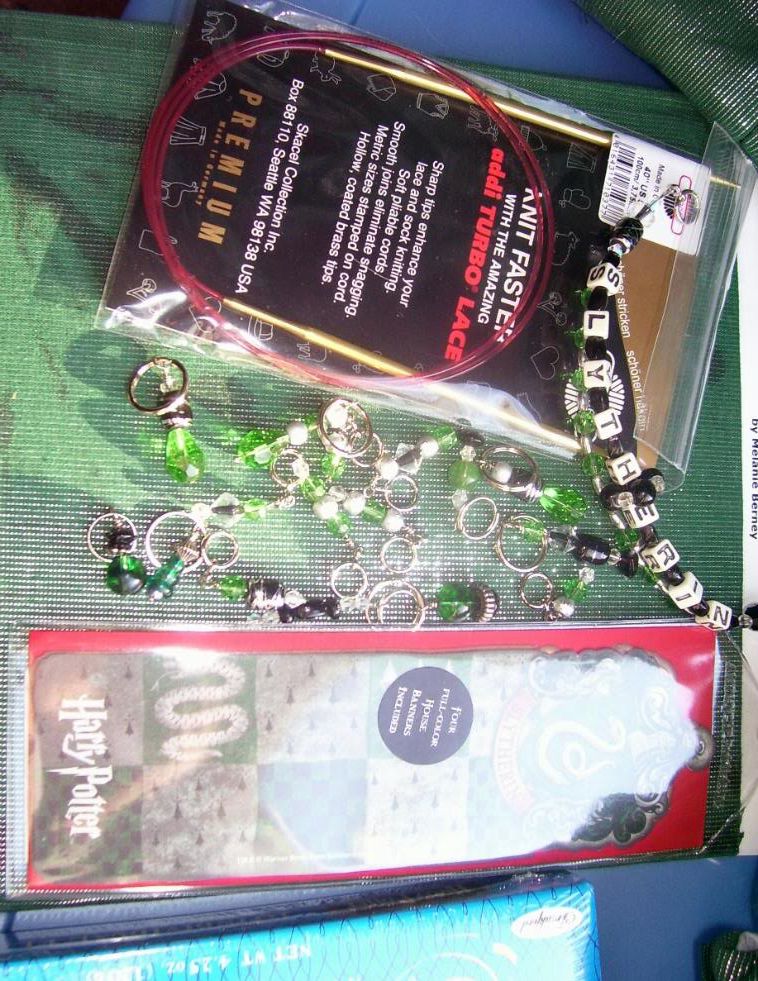 Some needles, stitch markers, a row counter and some bookmarks for those ever important school books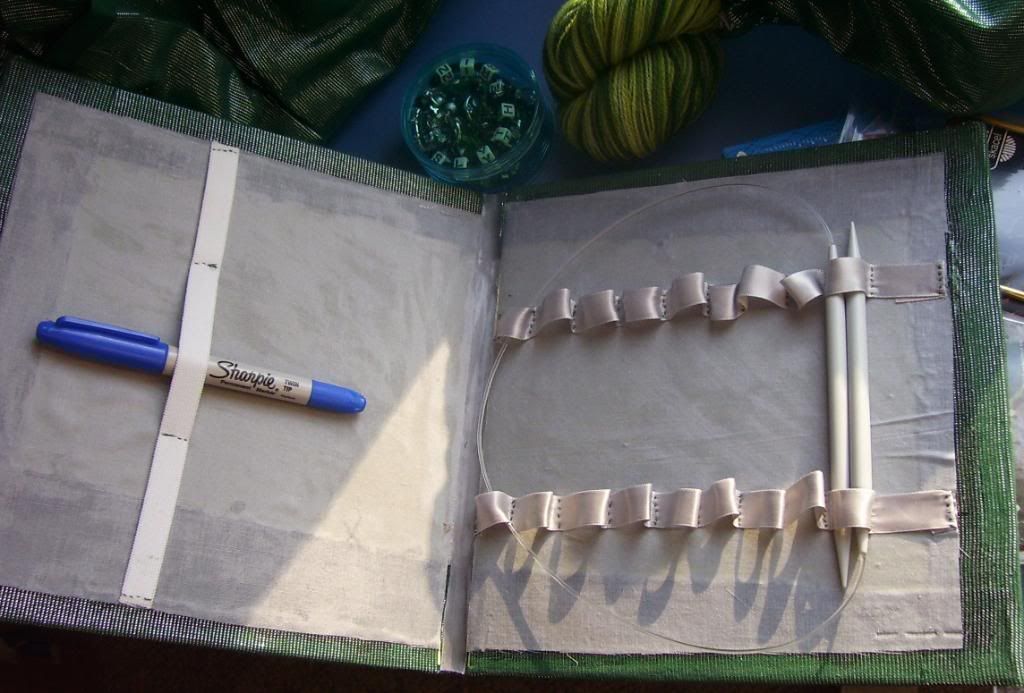 a needle holder, with examples in place